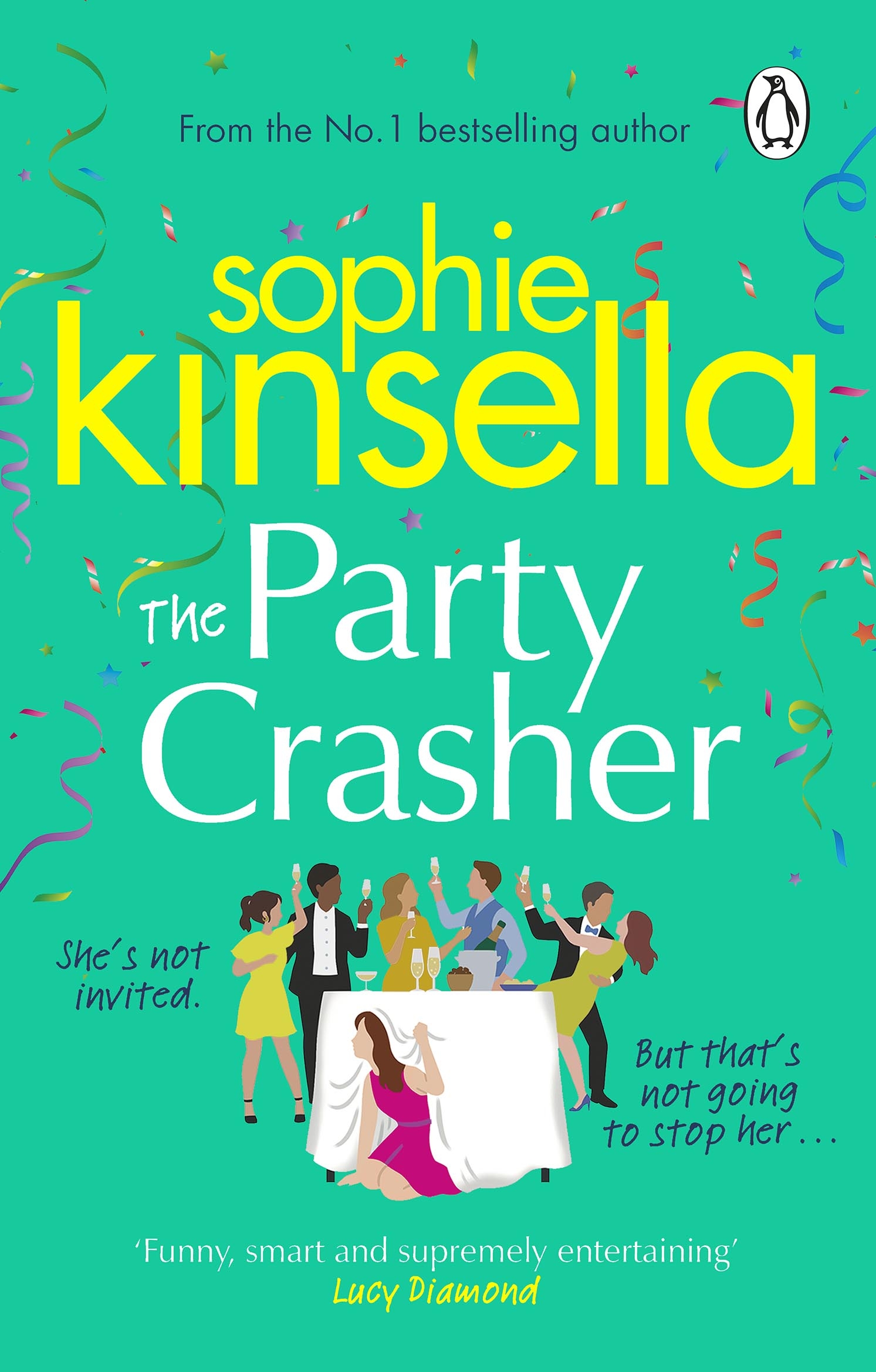 The Party Crasher
The Party Crasher is about Effie, who's fallen out terribly with her dad and his glamorous new girlfriend and thinks her family is 'broken'. But she's desperate to get a childhood treasure – her Russian dolls – from the family house before it's sold. So she sneaks into the big family 'house-cooling' party to get them, planning to take only ten minutes. No-one will even know she was there.
But as she creeps around the house in her search, dodging guests and hiding under tables, she overhears conversations and secrets she didn't expect. Then there's the issue of her two ex-boyfriends, both guests at the party… and somehow she can't leave.
But will Effie be discovered? Is that really what her family says about her, behind her back? And… does she want to stay hidden?
Love Your Life
I am so glad that Love Your Life is out in the world now! I hope it makes you smile, escape and even laugh.
If you haven't yet had the chance to meet Ava and her naughty beagle Harold, you can read an extract here.
I really hope you enjoy it and hope everyone is well.
Sophie xxx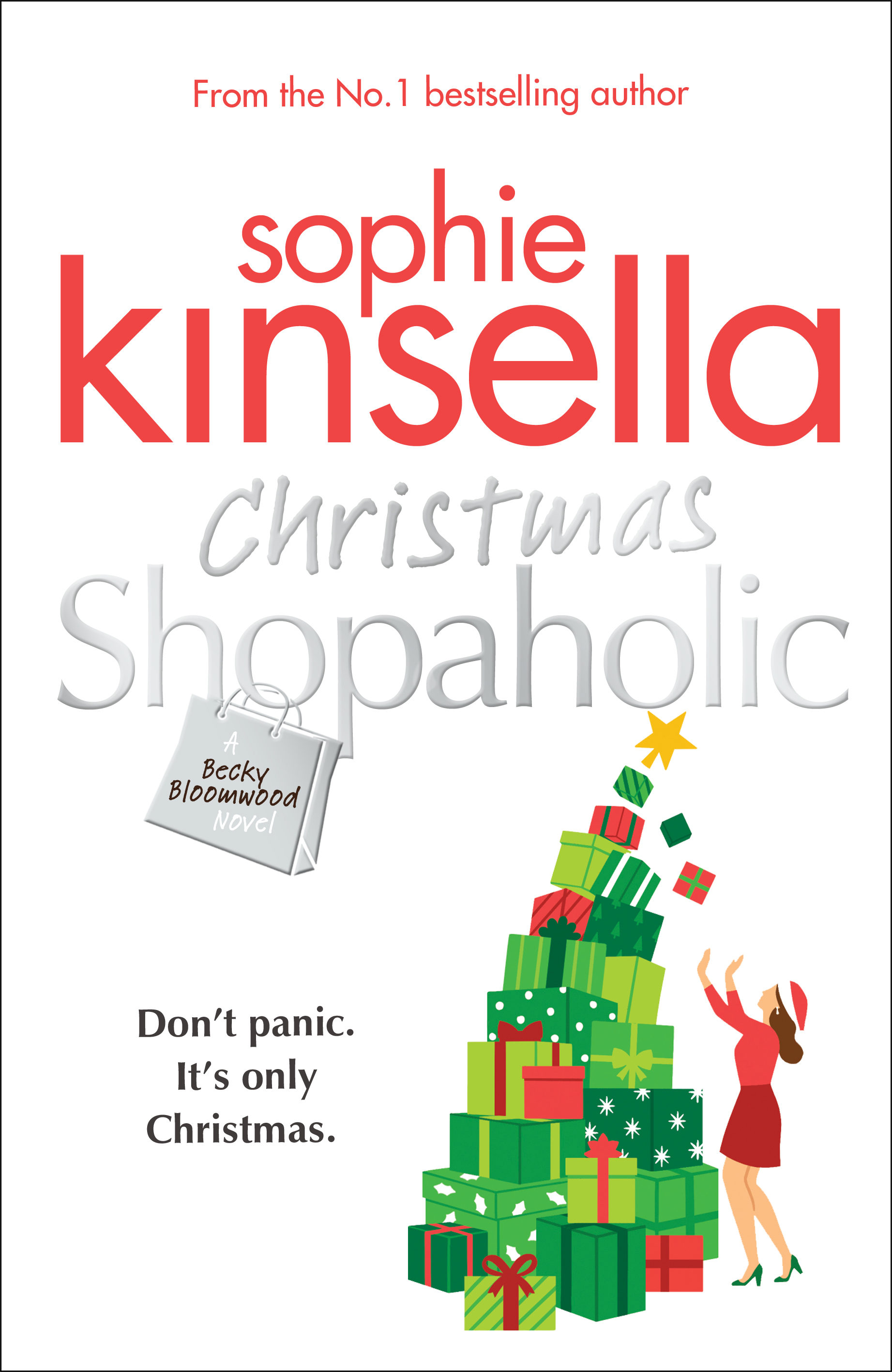 Christmas Shopaholic
I'm thrilled to be returning to the world of Becky Bloomwood. Becky is so close to my heart and I can't believe it's been twenty years since she first popped into my mind, credit card and shopping bags in hand!
When I meet readers I'm often asked 'when's the next Shopaholic book coming' and it feels great to finally be able to say… 'Becky's back!'
I Owe You One
I Owe You One is a story of two complete strangers, Fixie and Seb, who meet in a coffee shop and do a series of favours for each other: big, small, life-saving and life-changing. I'd been thinking about the idea for a while but I didn't know quite how my two strangers should meet… till one day an American man in a coffee shop asked me to mind his laptop. I had my answer! (American Man: I owe you one.)
I love to write flawed heroines and Fixie is a girl who can't stop 'fixing' things – sometimes with disastrous results. But as the book goes on, she starts to see how she might fix things for herself, not just others…
I hope you enjoy it!
Sophie x
Surprise Me
So what's Surprise Me about? Well, Dan and Sylvie are a couple who decide to try and add some surprises into their marriage to keep things interesting. Instead, they find themselves with life-changing shocks…
In no particular order, this book is about: marriage, love, sex, Fitbits, surprises, shocks, racy underwear, Battersea Park, parents, death, life, old friends, new friends, misunderstandings, fear and bravery. It made me laugh and then it made me cry and I hope it does the same for you. I can't wait for you to read it!
My Not So Perfect Life
My Not So Perfect Life is a book of what ifs. What if you were struggling to make it in London? What if your boss seemed to have the perfect life? What if your own social media was… ahem… slightly idealized? I loved writing Katie, her office politics and her city-versus-the-country dilemma. There's  a love story in the novel, but the central dynamic is the love-hate relationship between Katie and her older, very glamorous female boss, Demeter. It was a great relationship to write, and I came to love both of them.
Can You Keep a Secret?
"This is perhaps my ultimate 'What if' book. What if a stranger knew all your embarrassing secrets? What if that stranger turned out to be your boss?
The heroine, Emma, is sitting on a turbulent plane. She's always been a very nervous flyer and really thinks that this could be her last moment. So, naturally enough, she starts telling the man sitting next to her – quite a gorgeous American, but she's too frightened to notice – all her innermost secrets. How she lies about her size. How she's not sure if she has a G-spot, and whether her boyfriend could find it anyway. How the coffee at work is horrible… how she once threw a troublesome client file in the bin… If ever there was a bare soul, it's hers. She survives the flight, of course, and the next morning the famous founding boss of the mega corporation she works for is coming to look at the UK branch. As he walks around, Emma looks up and realises…
It's the man from the plane. And he recognizes her. And it's soon clear that he remembers everything she said.
What will he do with her secrets? He knows them all – but she doesn't know a single one of his. Or… does she?"
The Undomestic Goddess
"Samantha Sweeting is one of my favourite ever heroines. She's a bright, nervy, intelligent lawyer who has no idea how to boil an egg or use her washing machine – all she cares about is work. She's about to be made partner of her law firm, which is the prize she's always wanted.
Until it all goes wrong. She makes a mistake. A mistake so huge, it'll wreck her career. In a total daze, she walks right out of the office, gets on the first train she sees, and finds herself in the middle of nowhere. Asking for directions at a big, beautiful house, she is mistaken for the interviewee housekeeper and finds herself being offered the job. They have no idea they've hired a Cambridge-educated lawyer with an IQ of 158 – Samantha has no idea how to work the oven.
I had so much fun charting Samantha's comedy disasters in the kitchen, her battles with the ironing board, her gradual slowing down and relaxing and finding love… It's a story of an uber-professional realizing there's more to life than work, and starting to appreciate the little things.
But then the jeopardy appears – will her employers ever discover the truth? Will Samantha's old life ever catch up with her? And if it does…will she want it back?
This is a book which has struck a chord with so many people – I wrote it to make people laugh but I think there's a message in it as well, about life and balance, which maybe we can all take heed of."
I've Got Your Number
"Every book I write starts with a "What If…?" And I've Got Your Number has got a whole bunch of them. What if you lost your engagement ring AND your phone and you were completely desperate? What if you found an abandoned phone in a bin? Would you take it? Would you think, it's mine now, finders keepers?  Would you read all the messages on it? Would you mind your own business, or would you find yourself maybe… interfering?
I've Got Your Number is about a girl called Poppy, who finds a phone belonging to a total stranger called Sam, and from that moment becomes embroiled in his life. It's amazing what you can find out about somebody just from a few texts and messages. It's amazing how your whole life can be turned upside down by one little text. And it's amazing to find out how hard it is to hide the fact that you've lost your priceless engagement ring from your fiancé!"
Twenties Girl
"Twenties Girl is a little different from my other books, as it's the only one to feature a ghost! I wondered what readers would think of the idea and was thrilled to get so many amazing comments from readers who loved the main character, Lara, and the feisty flapper-girl-ghost, Sadie.
Lara's great aunt Sadie comes back to haunt her as a flapper girl from the Twenties. Lara doesn't even believe in ghosts, but here this girl is and she can't escape her! Sadie has a mission for Lara and she just won't stop pestering her about an old dragonfly necklace. It's a story of an unlikely friendship, a story of fashion, love, dancing, and some cringingly embarrassing moments! I do hope you enjoy it…"