Win a personalised beach towel with The Party Crasher
The Party Crasher is out in paperback this month, so my publishers are offering three lucky readers the chance to win a personalised beach towel, as well as a copy of The Party Crasher.
Enter for the chance to win something fun to read – and somewhere comfortable to sit – whether you are going on a vacation or a staycation!
Simply complete the form below before midnight (GMT) on Friday 24th June. (UK only, 18+, T&Cs here: Competition Terms and Conditions)
Good luck!
Sophie xx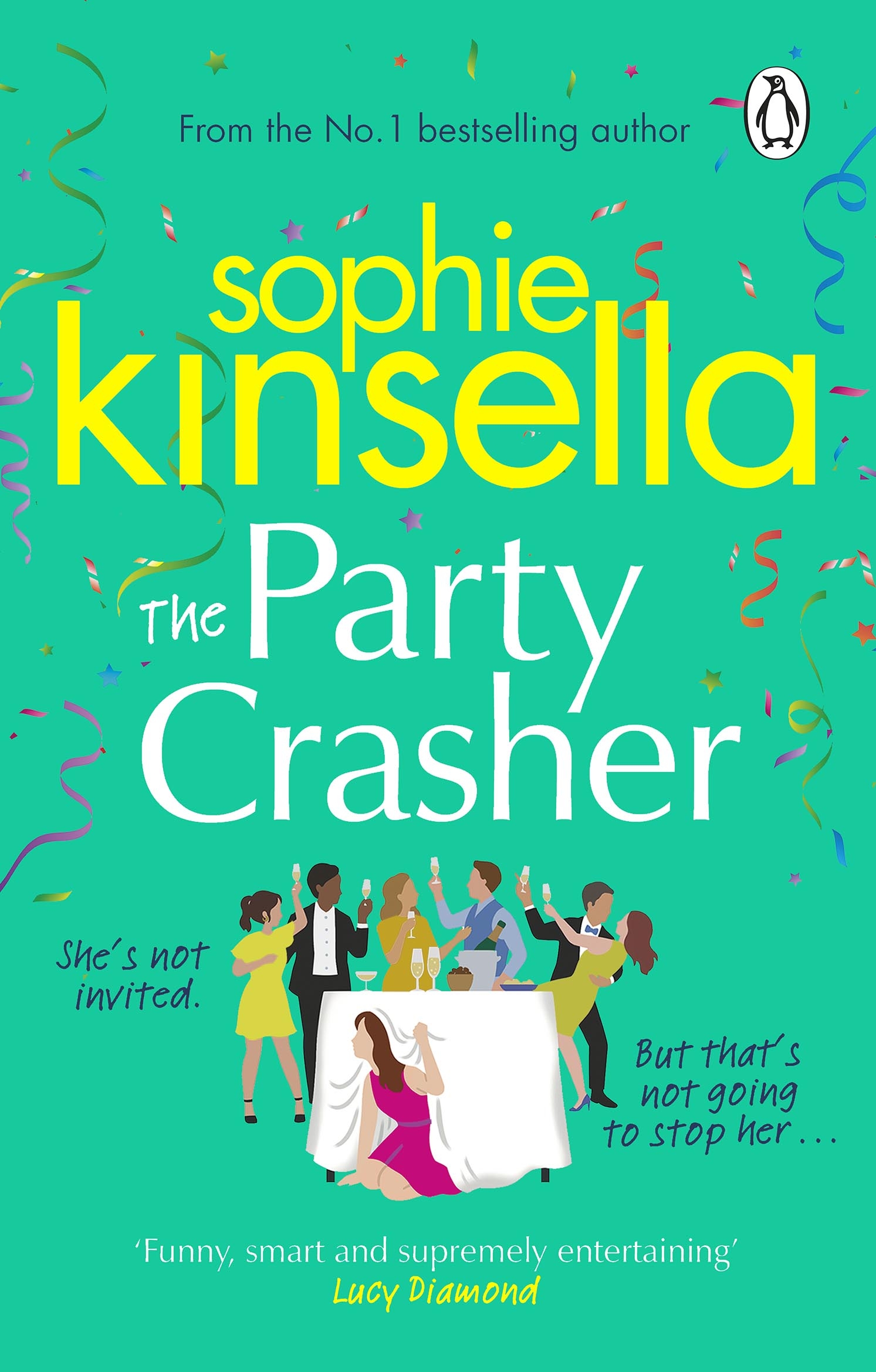 A brand new look!
My UK edition of The Party Crasher has a brand new look for summer 2022! You can pre-order your copy here. Effie isn't invited to the party – but that's not going to stop her!
Christmas Card Competition 2021
I have a very special Christmas tradition – every year, I sign 100 bespoke Christmas cards for a selection of lovely readers all round the world.
It's a way for me to say 'thank you' and is especially meaningful to me this year after all that we've been through.
This year, the design is based on the Italian book jacket artwork for my new book, The Party Crasher!
If you would like the chance to win one of the cards, simply complete the form below before midnight (GMT) on Friday 3rd December.
Good luck and Happy Christmas!
Sophie xox
Win BlooBloom sunglasses with Love Your Life
Love Your Life is out this week in paperback! To celebrate this, and the fact the sun is shining (well, sometimes), my publishers and I have teamed up with the beautifully stylish sunglasses company, Bloobloom.
Enter below to be in with the chance of winning TWO gorgeous pairs of sunglasses (including prescription sunglasses), just in time for summer! Give one pair to a partner or friend, or keep them both for yourself (we won't tell). You can choose the pair you want, AND you will also win a set of my books including a copy of Love Your Life!
Simply complete the form below before midnight (GMT) on Saturday 31st July.
Good luck, everyone! xx
Spring competition time!
Spring is in full swing and to celebrate, I am giving you the chance to win a beautiful spring hamper! This box of goodies is the perfect way to pamper yourself.
Simply complete the form below before midnight (GMT) on Friday 23rd April.
Good luck!
Sophie
xxx
Christmas Card Competition 2020!
My Christmas card competition has become an annual tradition. Each year I select 100 readers from around the world to send a specially-designed 'thank you' Christmas card to.
This year is slightly different as I want ALL of my readers to receive a card. So I'll be sending a virtual card to each and every person who completes the entry form below and I'll be choosing 100 lucky readers to win a signed card posted directly to them.
Simply complete the form below before midnight (GMT) on Sunday 29th November.
Good luck!
Sophie xxx
Spooky pets!
I loved seeing your photos of pets dressed up for Halloween over on my Facebook page.
I'm sure you'll agree that my own Hestia made a fantastic witch.
Thank you for sharing your photos, they really cheered me up!
Follow me on Facebook for more photos from readers, competitions, book extracts and more!
Sophie xox
(UK) Win a £1,000 Diamond pendant and earring set
For those looking for a little autumn sparkle, my UK publisher has teamed up with Ernest Jones to run a competition to win a signed copy of Love Your Life and a diamond pendant and earring set worth £1,000!
PLUS until Thursday 5th November, my readers can get 20% off diamond jewellery at Ernest Jones by using code LOVEYOURLIFE*
*T&Cs apply: www.ernestjones.co.uk/webstore/static/customerservice/terms_and_conditions.do#loveyourlife
Win an original print inspired by Love Your Life
To celebrate the publication of Love Your Life we are offering one lucky reader the chance to win an original, bespoke print of themselves and their loved ones by Sophie Kinsella's cover illustrator, Lucy Davey!
Perhaps you'll choose to have yourself and a group of friends, your family, or maybe even a cherished pet illustrated by Lucy. The choice is yours up to 6 figures!
For your chance to win, simply complete the entry form below before midnight on Friday 8th January 2021.
Competition open to UK residents only. T&Cs apply. Good Luck!